Strengthening Suburban Temple- Kol Ami
what your donation makes possible:**
$7,500 Annual Rosh Hashanah Luncheon
$2,000 One year live streaming of Kabbalat Shabbat Services
$1,000 One day of Our Tent programming
$720 Annual Pints on Purim Program
$360 Simchat Torah congregational dinner
$180 Postage for one monthly bulletin mailing
$72........Paper goods for one Calvary Church Supper for the needy
**examples of typical expenses
To Learn More about the 2017 STKA Annual Campaign visit here:
Open Doors - 2017/18 Membership Renewal
Open Doors 2017/18 renewal forms were mailed to all current members in June. If you wish to renew online, please login to your account and then click on the Open Doors on the menu bar. You will see the link to the renewal form in the drop-down menu.
Torah Talk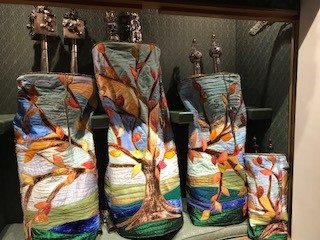 IN ONLY 6 WORDS...
Alden Solovy is a liturgist, author, journalist and teacher. He has written more than 600 pieces of new liturgy, offering a fresh new Jewish voice, challenging the boundaries between poetry, meditation, personal growth and prayer.
Writing from personal experience and study, Solovy also engages in experiments with his writing, often inviting others to join with him. Recently, he began a Facebook group to explore prayer, called "Six Word Prayers". He writes, "Six-word prayers cut to the heart of our deepest desires, our highest yearnings and our most crushing griefs".
Almost 3,000 people have joined the Facebook group, each sharing six words from their hearts, or by a particular prompt.
Yesterday, Solovy wrote: "The man I wrestle is Me".
He was motivated by this week's Torah portion, Vayishlach. Jacob has left home, finally free of his father in law Laban's harsh decrees. Jacob has learned that he will encounter Esau, the brother whom he tricked those many years ago. Afraid, he works keep his wives and property away from Esau. The night before he will reunite with his twin, Jacob goes to sleep, anxious, and alone.
Yet, somehow, even though the text explicitly states that Jacob is alone, Jacob wrestles with a man until dawn.
Who is this man?
Tradition teaches that the man is a Divine Messenger. Modern commentary posits that Jacob have been wrestling with his own conscience? Perhaps this was a spiritual God-wrestling?
In six words, Solovy weaves together these three possibilities—and hints at more.
What would your six-word prayer be for this Shabbat? For Vayishlach? My prayer for this Torah portion:
After darkness: new identity: a rebirth?
~ Rabbi Allison Vann
Wed, December 13 2017 25 Kislev 5778