SUPER BOWL SQUARES FUNDRAISER!
We will once again be partnering with the service runyourpool.com to so you can make some big money while supporting ST-KA programming.

How: Purchase one or more of the 100 available squares on a grid for you or for someone else you know. Two numbers (0-9) will randomly be assigned prior to the Super Bowl for each square--one number for the final digit in the score for each team.

Each square is $50. If you purchase 4 squares ($200), you will get a 5th one for free!

Prizes are $500 each for the matching numbers at the end of the 1st, 2nd, and 3rd quarters, and $1,000 for the FINAL SCORE. If you have the square with both matching numbers, you win! A total of $2,500 will go to the winners and remaining money will go to ST-KA programming.

Just go to your account at RunYourPool.com. Our group name is STKA2018Browns and this is Grid 17.

SIGN UP QUICKLY!

Squares are first-paid, first-assigned and must be finalized by Friday, February 1, 2019.
We need your participation to make this work. We need to fill at least 70 squares at minimum.

Everyone is invited to play, so invite your friends and family members to join!

Please e-mail Michael Polster if you have any questions... and don't forget to send in your check to ST-KA!

GOOD LUCK!
OUR TENT: Trimester Three is now in session!
Looking for ways to contribute to Our Tent?
Our Tent brings together our entire congregation on Sunday mornings to learn together. Our Tent is for adults and children, young and the old and all of us in between. It's for those who want to learn together with all age groups, and for those who want to learn with their peers. It's for those who prefer to learn through a book or lecture, and for those who want to learn through experience and expression of their creativity. It's for thosewho want to explore history and those who want to dream about the future.
You can help to make this happen! There are several ways to donate to Our Tent .
For $72 you can sponsor a Sunday Breakfast
For $360 you can sponsor 1 full class for a trimester
For $72 you can sponsor a single class
You can also do a Tribute in Honor of a Teacher!
To find out about other options, please email Rabbi Shana or Brett Shankman
Torah Talk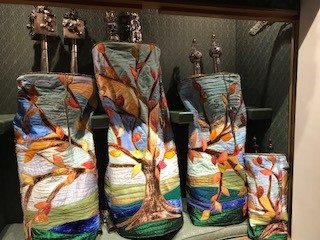 I AM HOOKED!
I am five-years-old. My mom is out of town, and my dad has gotten a babysitter to watch my little sister. We are going to have a special night, just the two of us! He is taking me to the movies!!! It is the first memory I have of seeing a move in the theater. When we get there, I can pick out any candy I want – it is a special night after all. And because he is such a good father, my dad agrees to sit way up in the third row because it is where I want to sit. The theater gets dark and I can feel the excitement in my stomach. The movie is Black Beauty, and when it finally starts a beautiful black horse, larger than life, prances across the screen. That is it! I am hooked! I am a movie-lover for life. Since that night I have seen hundreds of movies and some movies hundreds of times, and I have more useless movie trivia in my head than any human being should.

I am 7-years-old. I am sitting in Bible class in Jewish day school, our teacher is telling the story of the Exodus from Egypt. We learn about Moses' birth, the burning bust, and the Ten Plagues. And just when I think it can't get any more exciting, my teacher reads about the crossing of the Red Sea from this week's Torah portion. She tells us that the Israelites crossed the Red Sea safely and sang Mi Chamocha to God. She opens the Torah scroll, and she shows us where Mi Chamocha is, and how it looks different from other passages in the Torah. And I think to myself, "Wow! You mean to tell me that one of my favorite songs from services was sung my Moses thousands of years ago and even written in the Torah?!?! How cool is that!?!?" That is it! I am hooked! I want to be Jewish for the rest of my life!

I am 27-years-old. I am looking though the spring course offerings for my fourth year of rabbinical school, and I find a class called "Reel Theology." I am intrigued as I begin to read the course description. It is a class where we will watch modern secular movies and discuss what they can teach us Jewishly, and it is being taught by two of my favorite professors! Did the powers-that-be at HUC sit down and design a course just for me?!?! My two great loves – movies and Judaism – all rolled into one class. And I loved every moment of taking this class. I saw films I had not seen before, I developed a deep rove and understanding for some of my favorite movies, and I gained a new appreciation for movies I had not previously enjoyed.

The most important lesson the class taught me, however, had nothing to do with movies and everything to do with what it means to be Jewish. Reel Theology took movies with little or no Jewish content and helped us to watch then with Jewish eyes, to think about then with a Jewish mind, and to understand their messages with a Jewish heart.

This week the Israelites truly begin their Jewish journey as a people, and each of us is on our own Jewish journey or journey with Judaism. May we all find our own "hook" that connects us, may the Torah and the values it teaches be our guide, and may it lead us to be more kind, more just, more compassionate human beings.

- Rabbi Shana Nyer
Mon, January 21 2019
15 Sh'vat 5779
HAPPENINGS!
All Events
Calvary Church Spaghetti Dinner


Wednesday, Jan 23rd

4:00p

to

6:00p




For more than 20 years, ST-KA members have been cooking and serving meals at Calvary Church at 79th and Euclid. The next dinner is scheduled for Wednesday, January 23, from 4-6 pm. We are responsible for bringing spaghetti and meat sauce and dessert, and we feed nearly 100 people each time. Please bring foil pans of food to the Temple kitchen by noon on January 23. WE NEED YOUR HELP ON January 23! We need you to participate in this great mitzvah opportunity. Please contact Jan Lieblich at jalieb@att.net or 216-297-1890 and/or Ellen Weber at elleweb1@me.com or 260-414-8128. If you'd like a ride to the church, please let Jan or Ellen know that too.

Kabbalat Shabbat


Friday, Jan 25th

6:00p

to

7:00p




Kol Nashim: Women's Shabbat


Friday, Jan 25th

6:00p

to

8:30p




Are you planning on attending the Kol Nashim Women's Shabbat and the dinner after services on Friday, January 25 at 6 pm? Our speaker this year is Leah Weiss Caruso, director of the Jewish Family Association Service's KNOW ABUSE prevention education program!

Kabbalat Shabbat


Friday, Feb 1st

6:00p

to

7:00p




Tikkun Olam / RAC Ohio Listening Session


Sunday, Feb 3rd

12:00p

to

1:30p




The Tikkun Olam committee will be hosting a listening session on Sunday, February 3 at noon. Information collected at the 90-minute session will be used to help RAC Ohio decide the focus of their next campaign. In conversation together, we'll share our dreams for making Ohio better and more just. Reform congregations throughout Ohio will be engaging in similar listening sessions. After the listening sessions are complete, all of our voices will be joined together to build a campaign that will have deep and lasting impact on Ohio. There is no cost to attend and a light lunch will be served. Please RSVP to the temple office at 216.991.0700 or dhopkins@suburbantemple.org if you would like to attend!

Mandel JCC Jewish Book Festival: Jenna Blum


Thursday, Feb 7th

7:00p

to

9:00p




Please join us on Thursday, February 7 at 7:00 pm as ST-KA hosts the Mandel JCC's Jewish Book Festival with author Jenna Blum. Reserve your seat through the JCC website! Jenna will be speaking about this book at her presentation. We are looking for some homemade bakers or store-bought bakers, hostesses and greeters to assist in making this evening event successful. Call 260.414.8128 or e-mail Ellen Weber at elleweb1@me.com for more information. 

Kabbalat Shabbat


Friday, Feb 8th

6:00p

to

7:00p



Mon, January 21 2019 15 Sh'vat 5779